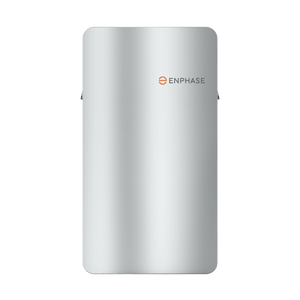 Enphase, IQ System Controller 3, Microgrid Interconnect Device (MID), Service Rated, with 200A Capacity, includes Neutral-Forming Transformer, Intelligent Load Control, and RSD Switch, for Systems without a Generator, NEMA 3R, IEEE 1547: 2018, UL 1741-SB, SC200D111C240US01
The Enphase IQ System Controller 3 connects the home to grid power, IQ Batteries, and solar PV with Microinverters.
Use IQ System Controller 3 for all new installs using IQ8 Series Microinverters.
IQ System Controller 3 provides microgrid interconnection device (MID) functionality by automatically detecting and seamlessly transitioning the home energy system from grid power to backup power in the event of a grid failure. It consolidates interconnection equipment into a single enclosure and streamlines grid-independent capabilities of PV, storage by providing a consistent, pre-wired solution for residential applications.
DOES NOT support Generator Integration
10-year limited warranty
Controls safe connectivity to the grid
Automatically detects grid outages
Provides seamless transition to backup
Uses control cable for wired communication
Connects to the load or service equipment side of the main load panel
Centered mounting brackets support single-stud mounting
Supports conduit entry from the bottom, bottom left and bottom right
Enables backup for solar and solar + battery configurations
Includes neutral-forming transformer for split phase 120/240 V backup operation
System Shutdown Switch to disconnect PV, battery, and generator systems
When paired with a dedicated IQ Load Controller, homeowners have the ability to prioritize and direct power to critical loads in the event of a grid outage
Integrates hold-down functionality to eliminate the need for hold-down kits and special breakers
Power Control System ( PCS) feature to control solar and storage operation based on Main panel rating